Our company has more than 30 manual arc welding machines (EWM, Fronius, WeldImpex). Our certified welders are mainly engaged in the production of steel structures for electrical construction companies, the repair and reinforcement of agricultural and construction machinery, the production of steel-structured halls and buildings, and welding of individual steel structures and parts.
Production and construction of steel halls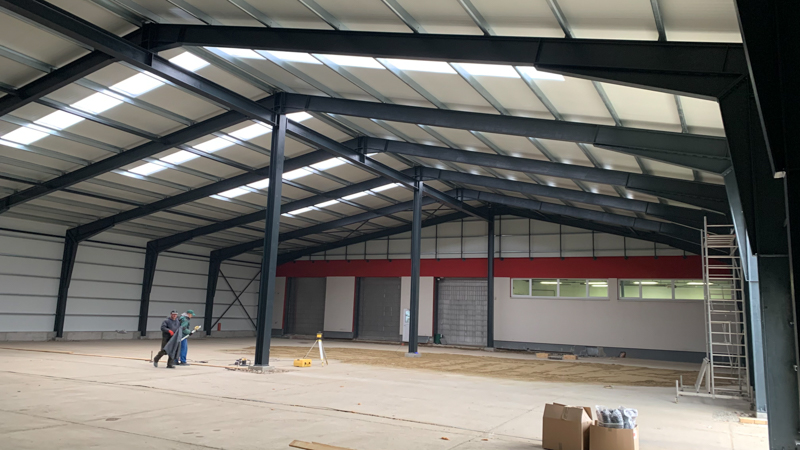 With decades of experience, we undertake the production and construction of steel structures.
The steel frame stands are pre-manufactured in our workshop, surface treated as necessary, then delivered to the site and assembled the entire steel structure.
Edge bending of steel, stainless steel and aluminum sheets is done with our CNC-controlled 4-axis machines and with the help of our trained professionals, from small individual pieces to large series production. 
steel sheets to the required size from 0.5 mm to 20 mm
With our rolling machines we perform rolling of regular cylinders, cones and arcs of varying radius of any geometry.

The steel profiles are rolled to the desired size with a manual or CNC-controlled bending machine.
With our sheet metal cutter, we can cut steel sheets to the required size from 0.5 mm to 20 mm in length of 3000 mm.
With our CNC-controlled plasma cutting equipment, we also cut carbon steel and highly alloyed steel up to a sheet thickness of 50 mm. The size of the cutting table is 6000x2000mm
Repair and renovation of construction machinery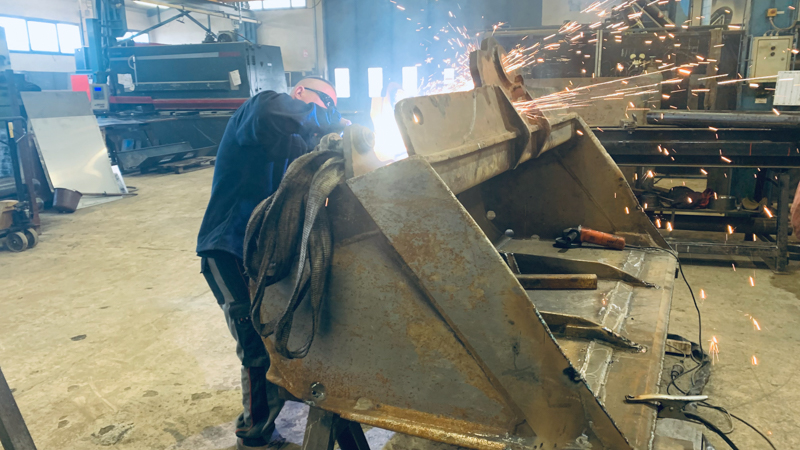 We undertake the renovation and strengthening of construction machinery, the modification of loaders and excavators according to individual needs
Repair and renovation of agricultural machinery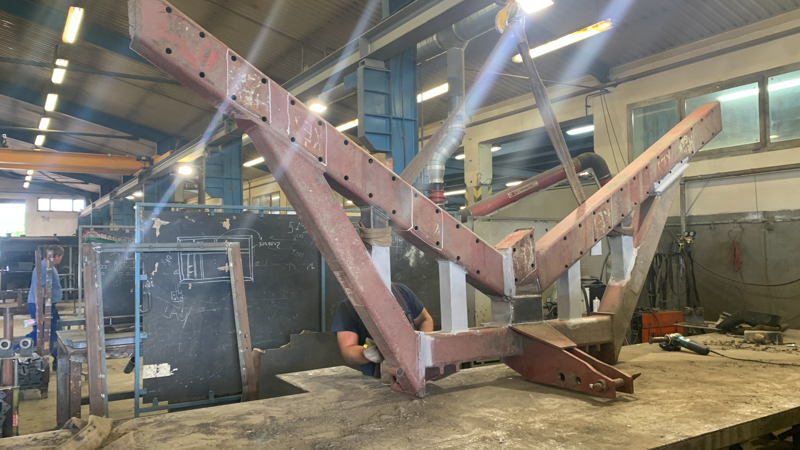 We undertake the renovation and strengthening of agricultural machinery.
Individual and residential needs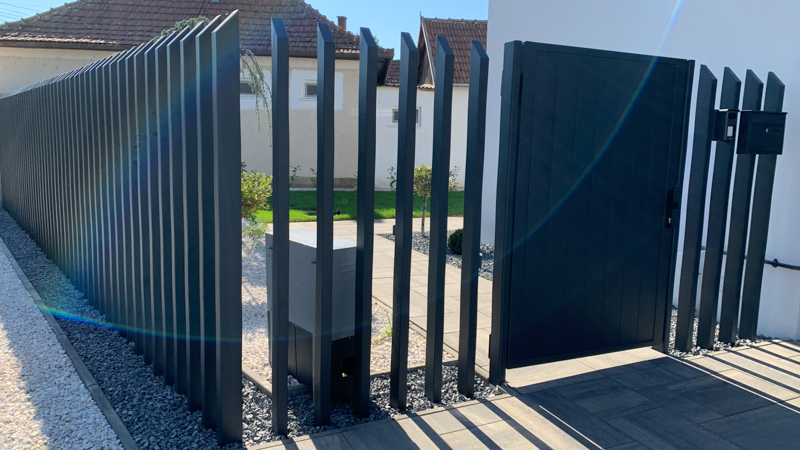 We undertake the production of fences, carports, brackets and unique steel structures.
The ordered parts can also be painted, powder-coated, hot-dip galvanized, or anodized.
Trading of steel and iron products
Concrete steel, welded flat mesh, closed section, steel plate, pipe, structural steel profiles and other related ancillary products.
Delivery of ordered products
We can deliver finished products from very small parts to multi-ton structures.